We're Thrilled To Introduce Our New Product!
Game Night with
Horsepower

™
1st Edition
Vin

tage Series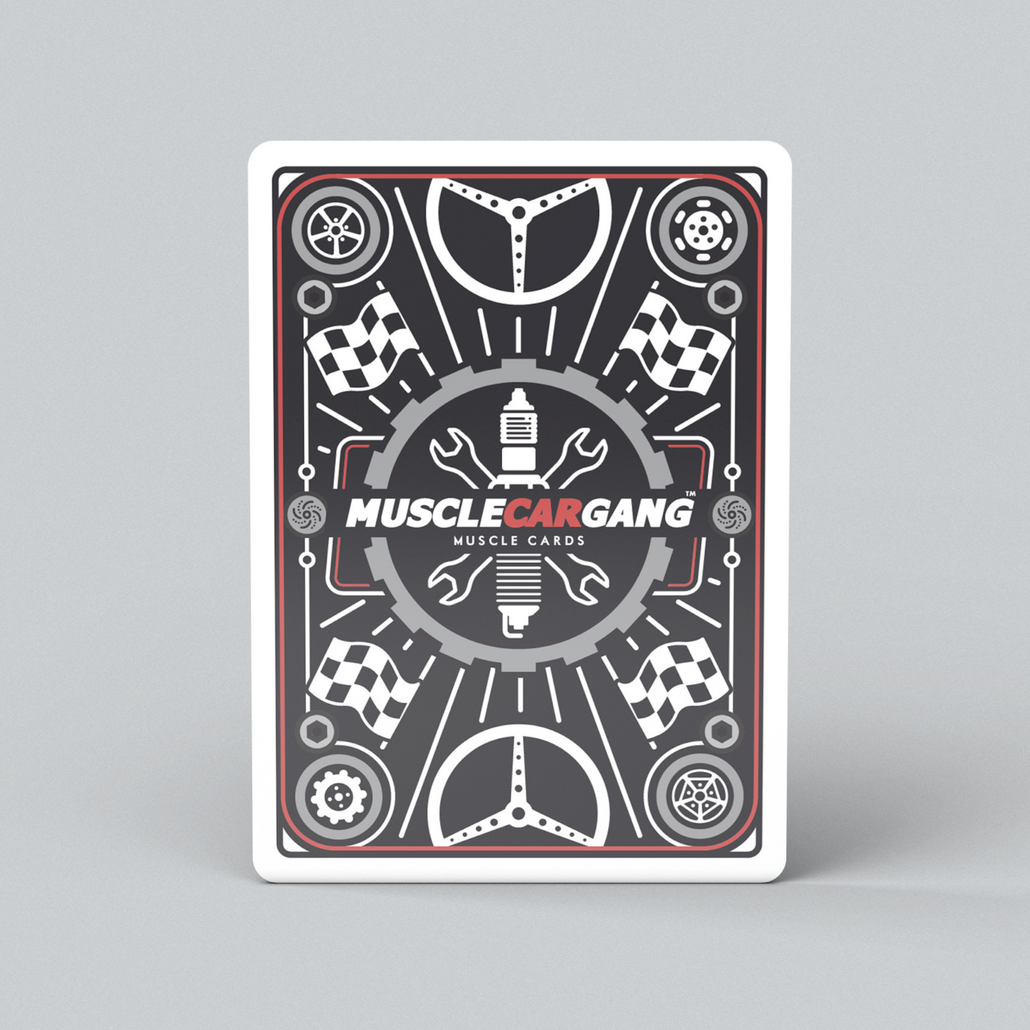 Back Design
A steering wheel, winners flag, spark plug, lock washer, hex key, double open-end wrench, speed lines, 4 different rims with tires, black, red, gray, and white design colors, MuscleCarGang®, and MuscleCards® logo.
Select Your Engine
Horsepower
!
How Much
Horsepower

Will Be In Your Hand

™

Take game night up a nostalgic notch with these high-quality playing cards. Designed exclusively for muscle car lovers, our one-of-a-kind card deck is a collector's item that every enthusiast will treasure forever. A must-have for any muscle car fan, these cards will get people talking—and playing. For collectors, our cards are perfect to preserve and pass on for generations to come.  

 
We take customer security very seriously. Rest assured, no personal information will ever be shared. All payment information is backed by some of the industry's best fraud protection.

 

What Payment Methods Do You Accept?

Our site is 100% secure and we accept the following payment methods: All major credit cards, PayPal and ApplePay

 

How many MuscleCards® are in the deck?

There will be 54 MuscleCards® in a deck

 

What's the quality/finish of the MuscleCards®?

The cards are a 310gsm Casino card stock linen finish

When will I receive my MuscleCards®?

Cards will be shipped 2-5 days after pre-order ends 

 

Due to Covid-19, Our products generally ship within 7-14 business days. However, if products are in high demand it can take up to 2-3 weeks before the product is received (however this is rare).

 

What's the size of the MuscleCards®?

The cards are poker (2.5" x 3.5") size playing cards

 

Are the MuscleCards® made in the USA?

Yes, our MuscleCards®  are made in the USA

Will there be more custom MuscleCards® coming?

Yes! We will be creating more creative collectible card decks with muscle cars. 

 

Email us at: info@musclecargang.com